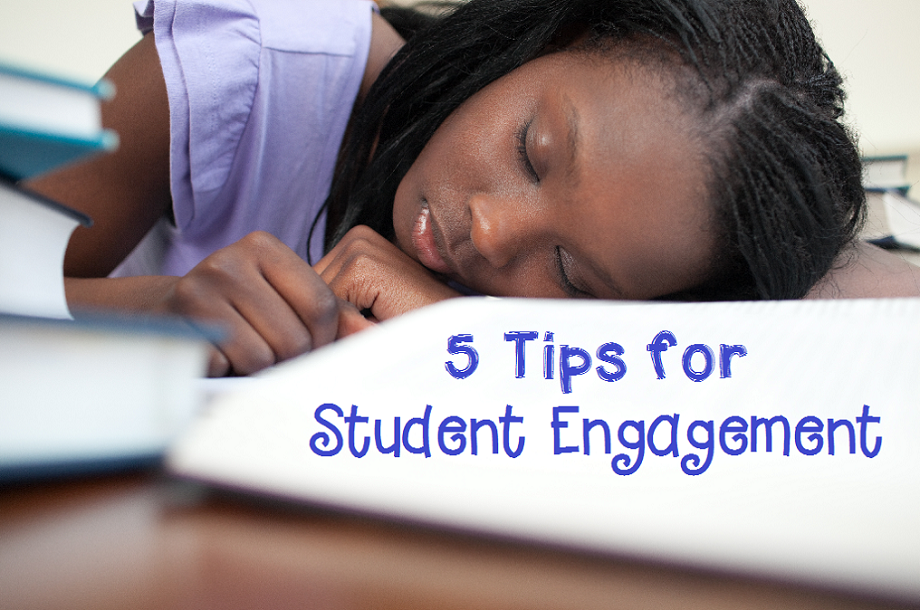 What do you do with the student who has their head down, resting during your class?  Should we just squirt them with a water bottle to wake them up? How can we ignite that spark and love for learning for everyone? What about the eternally shy student? Do you call on them and make them contribute?  Are they simply tired from a late night of study or a sports event?  Maybe the lesson is not exciting for the individual.  Whatever the reason, most teachers want to be everything, to every student, every day! Now, I believe that's a heavy burden, so let's get real, shall we?
Each year, we are presented with a wide variety of personalities and learning styles in our students. I'm always concerned that I give each of my students a chance to find their "comfort zone" in our day-to-day class proceedings.  However, I don't want them to be lost in the crowd or disappear in the shadows of learning, questioning, and contributing. The longer I teach, the more I am aware of the need to intentionally engage every learner in my charge. I want my students to know that I am invested in their individual success in my class.  This challenge to engage is a two-edged sword.  As a teacher, I need to respect and honor different learning styles while implementing random formative assessments on a daily basis.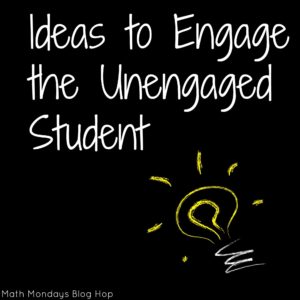 A sense of community.
There are two strategies that have helped me to build a strong relationship and community within my classroom.  First, I want to know the learning styles for my students.  Since my school is a one-to-one school, I use Google Forms and Google Classroom to survey my learners with some simple questions about their learning preferences.  I want to know what works best for them and why.  Is group learning favored? Paper and pencil vs. digital? Are they competitive? When it comes to procedures, do they like a set of daily routines or is variety their preference? Anything that will give me a glimpse into individual learning styles and group dynamics gives me a starting point and frame of reference for each class at the beginning of the year.
A call to duty.
Secondly, I want my students to know that they are "on call" at all times.  If I am aware of different learning styles and personal fears or concerns, then I can manage my class where everyone is accountable for contributing to learning.  My students will also know that we are building a community of mutual respect and trust.  I implement a variety of techniques to accomplish engagement for all.  A few of our classroom favorites are listed below:
"Shake It Up"  Random Card Deck
Create your own deck of cards that students draw when entering class.  Directions for this Deck can be downloaded HERE.  There are so many ways to group students and have them interact with each other.  The best part about these cards is that the student won't know how you are going to "shake it up" on any given day.  You can have colors get together, or have groups of four gather up (This is the lower left corner of the card in the photo QI, QII, QIII, and QIV. This keeps things lively and prevents best friends from sabotaging groups every day.
Student Take-Over!  Have your students prepare a pre-assigned problem that they will teach, discuss, or review with the class.
Follow the Leader!  Assign a question to the class and pick a student at random. They are responsible for explaining the problem. When finished, they "assign" the next question to a peer, thus…follow the leader! It's great for review and discussing homework.
Have a little fun (Trashketball Review Game) This is a wild and crazy game that never gets old. I use the back side of my Random Card Deck with M-A-T-H-O spelled out.
One Slide/One Student! If you are a one-to-one device school, creating a Google Slide with a concept, math problem, or vocabulary word for a unit of study is a great way to collaborate.  Students are assigned a slide and are required to complete in any unique and creative way that displays mastery of the task.  All students will have access to the complete set in Google Classroom and can benefit from other points of view.