The pressure is on and mounting to prepare our AP Calculus students for their big day looming on the horizon. Around the world, AP Calculus teachers are reaching deep into their toolkit for inspiration to build up and encourage weary students, who are often ready to finish the year and give up!
This spring I was challenged by my hard-working colleagues to create something new to help them push through. They love to remind me about all the leisure time I have now that I'm retired!
Ok, well…

I accepted the challenge and planned to make a DIGITAL ESCAPE ROOM which got their interest up. I DO love to learn new things, so I decided to dive in head first. That's where a sense of panic set in. How would I learn to maneuver through the pieces required to master all things digital in time for them to use?
Some of my Instagram friends provided me with great product ideas, videos and "how-to-manuals" to get started.  I have to offer my personal thanks to each of them here, Darlene at ELA Buffet, Kim at English-Oh My!, and Lit With Lyns. Then, I found Meagan Kelly's I-Heart-EDU, as well as her You Tube Channel and found the determination to push through.  Meagan's detailed videos were my major life-line. They gave me renewed excitement for learning in a digital world, along with a change in perception that all learning needs to be done in a group setting with live personal delivery in a classroom.
Now, I simply needed an idea to set the stage and create some unique puzzles! Recalling somewhat of a real-life scenario to use from our school's own experiences, an idea was born. Our students always seem tormented each spring by which Saturday Boot Camp session to attend. Will it be AP CALC or APUSH?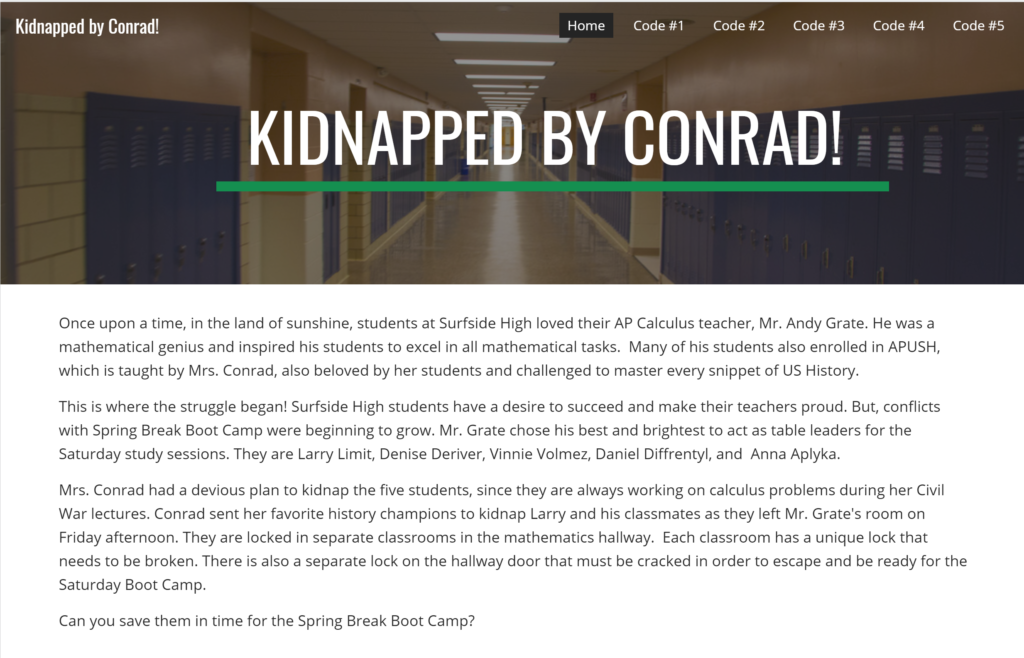 This yearly struggle set the stage, and Kidnapped by Conrad was born! The rest is history now, after some very challenging digital learning experiences that would lie ahead for me. 
Now, imagine preparing yourself for an AP Calculus exam that requires students to sit for 3 hours and 15 minutes through this grueling mathematical challenge! The stakes are high. Each room I created for the escape follows a main theme from the course: Limits, Derivatives, Integration, Applications of Derivatives, and Applications of Integration, with 10 prompts for each topic. This is serious business!
The next hurdle would be to find some real-life students to work through the challenge. While there were many takers, my biggest shout-out goes to Ms. Flournoy at McIntosh High School, and her willing students. It took them about 4 days to work through the entire Escape! The feedback was overwhelmingly positive. You can see from the photos that these students were really engrossed in the ESCAPE!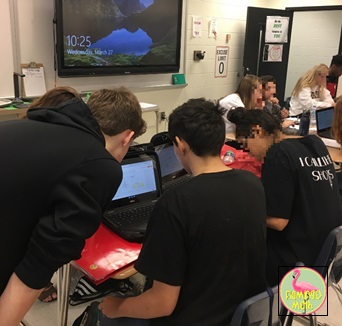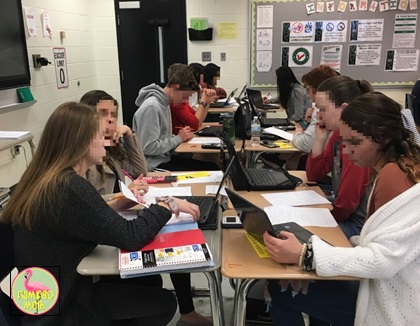 Looking back, I realized that my new learning experience brought so many emotions with the process…panic, stress, anxiety, excitement, collaboration, revision, rejuvenation and inspiration. The same emotions that educators see in our students on any given day of the week.  I gained so much throughout the struggle, including a fresh new outlook on curriculum development in a digital world. Just like our students, educators experience these same intense emotions while embedded in the learning process!
I am revived, motivated, and energized to create more, and find opportunities to continue to give back to my Calculus colleagues! Never quit learning!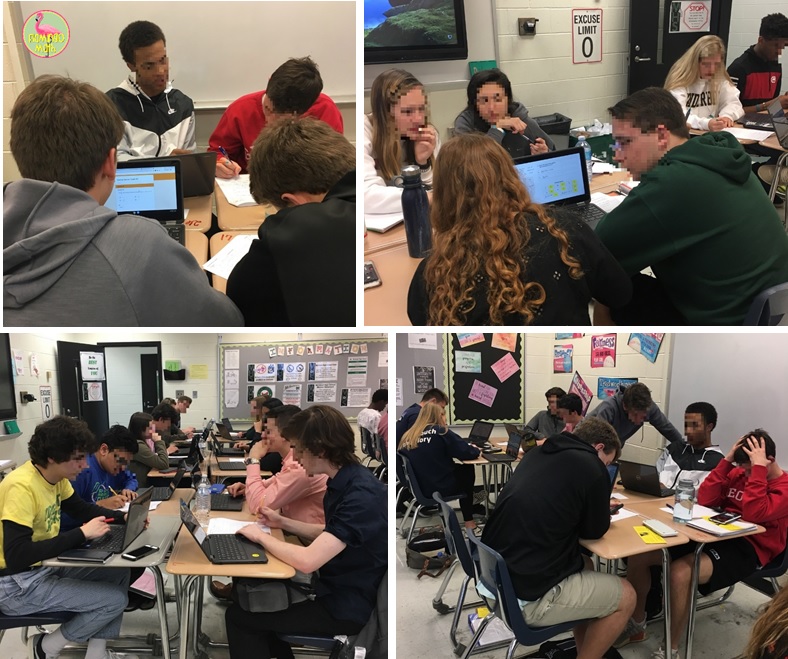 If you are looking for more engaging Exam Prep for Digital or paper and pencil, just hop on over to my TPT store for more choices.