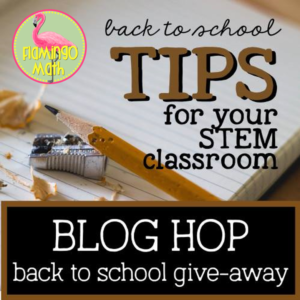 When you think about student achievement in schools, do you wonder what common trait appears in every high-performing school? Is it dollars spent per student? Discipline? Socioeconomic status? Technology? No, it is none of those things. The biggest factor considered to be the "Great Equalizer" in schools is HIGH EXPECTATIONS in both ACADEMICS AND BEHAVIOR! Hands-down!  Our students will rise to the challenge of our personal expectations.  When we (teachers) set high expectations of our students, we act differently. We call on every student, wait longer for think time, and give students opportunities to succeed. (Marzano).
Our students' success begins with our own mindset about the intellect and ability of our learners.  Carol Dweck's book, Mindset: How You Can Achieve Your Potential, says that when educators teach with a growth mindset, all students progress and develop to a higher degree.
As summer fades, we have a chance at a fresh start in this coming school year. Don't miss out! Having taught in a variety of public schools across Central Florida for the last 25 years, I can attest to this fact. We only have one chance to make a first impression. I want my students to know that every day they should, "WALK IN WORKING!"  Over the years, I have developed some underlying strategies for setting high expectations on day one that have served me well in my journey! Let me share:
1. Have clear and concise policies, procedures and rules:
By the time students reach high school, they know the rules and how to behave. My syllabus handout communicates my expectations for classroom behavior, student performance, consequences, and opportunities for additional help. These are the non-negotiables, spelled out! I don't waste time reading to them on day one, they don't need a lecture!
2. Teach Bell-to-Bell:
Be sure to greet students at the door. One the first day, you can give your students my FREE "Brain Training Activity" which is a self-checking, circuit-style assignment.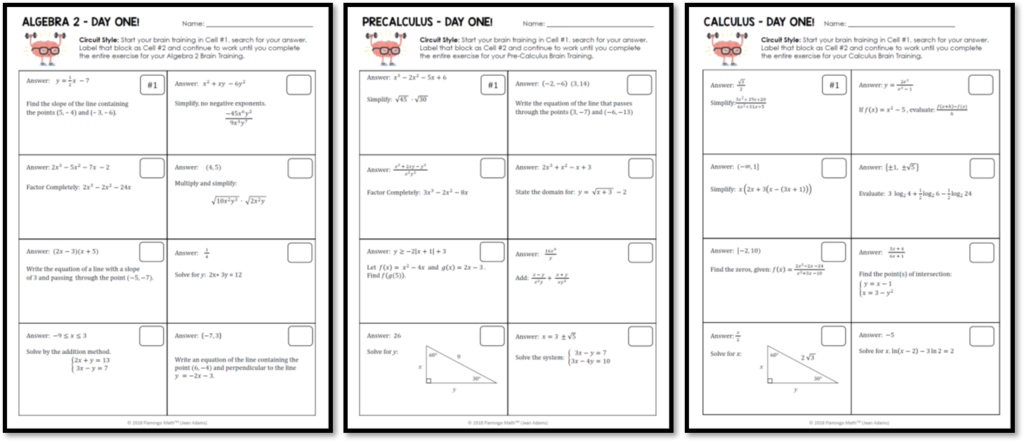 It breaks the ice and sets the tone for your academic expectations. Be sure to download your free copy! I have three levels, ALGEBRA 2, PRECALCULUS, and AP CALCULUS. Student-centered activities engage all learners. In my classroom I like to use task cards, stations, scavenger hunts, and card sorts throughout the year. Teacher-directed instruction is mainly used for new content.  My students take notes on Foldables© or Scaffolded Guided-Notes. There is no free time in math class.
3. Actively Engage Students in Opportunities to Succeed:
Students need to know that you believe in them, even when they lack a personal sense of confidence.  When you finish a unit test, have students complete test corrections and collaborate with peers, in order to better understand those difficult concepts.  This will give them an opportunity to succeed; and, they can earn partial points for their reworked corrections. It provides a chance to speak mathematically among their peers and helps to promote a sense of community within your class.
Do you want more STEM Classroom Tips? Freebies? and a TPT Gift Card Giveaway? Keep reading. . .
Set the stage for success on DAY ONE! You have 179 days to find the "Goldilocks-Size" work load that fits your learners "JUST RIGHT!" Challenge them to WALK IN WORKING every day. To keep students motivated throughout the year, they need to feel that the tasks you assign are achievable but challenging.
Be sure to visit these other STEM Teacher-Authors in our blog hop for a chance to win a $50 Teachers Pay Teachers Gift Card.  You will also be eligible to win products from my store valued at $10 for your entry.  Winners will be announced on Monday, July 30th. Everyone has something wonderful to share!
Loading InLinkz ...