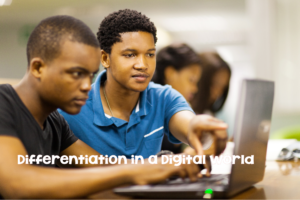 Differentiated instruction is not a mystery to effective teachers.  Educators have been differentiating instruction for as long as there have been schools.   It's simply a sequence of common sense decisions for meeting our students' needs on the learning continuum.  Most of us differentiate our lessons intuitively because we understand our students don't come to us with the same skill sets. Great teachers understand there is no "one size fits all" learner.  I like the methods that Carol Ann Tomlinson uses in her book, The Differentiated Classroom, 2nd Edition (2014).  ASCD has a great infographic that explains differentiation which you can download here.  Tomlinson identifies five key strategies that must be present in order to intentionally differentiate lessons for our students.  Those five strategies are:
Teachers first need to have a high quality curriculum with clearly defined learning goals and outcomes in place.
Create an engaging, exciting, environment where students have the opportunity to work hard, set high expectations, and take risks, with a strong support system to help them meet their goals and find success.
Design a well-planned and on-going system of assessments. By using pre-assessments to gather information about your group of learners and formative assessments on a regular basis.
With an effective assessment tool, teachers will know how to respond to their students' instructional needs.  What to adjust in their lessons, where learners need more practice, or reteaching.  How to gather other resources to help all students learn.
Then, to make this a cohesive well-oil machine, we need to have effective classroom management.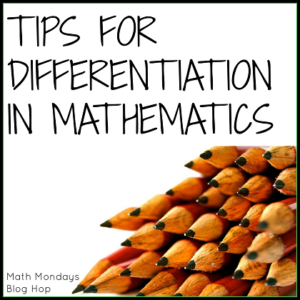 Enter the world of digital learning and 1:1 classrooms.  So many of our schools have some form of technology for student use, whether that be a tablet, laptop, or simply a classroom set of devices to share this year. Most of their textbooks are now digital and many publishers are also including video lessons and snippets as part of the product. There are also online assessment tools and grading capabilities that are available.  We have a plethora of new tools to use and explore.  With so much from which to choose, this leads me to a word of caution, both to myself, and others.  "The main thing is to keep the MAIN THING the main thing!"  I definitely have more options than ever before, but I don't want to lose sight of the fact that my students come first.
So, let's talk about differentiating effectively in a secondary math class.  How can you use technology to differentiate instruction for your students?  Have you got a plan?  What will change and what will stay the same?
In my own classroom, I will be teaching Pre-Calculus Honors and AP Calculus AB this fall.  My students will continue to "chunk information" with Foldables® and Guided Student notes. I have been reading about the power of the brain to retain information that is written by hand compared to typing on a device. So, that piece of my instructional practice will remain the same. My direct instruction days will use a Smart Digital Interactive kapp-IQ whiteboard. Students will also have access to Smart Notebook software.  This gives me the opportunity to share my lessons with their devices through Google Classroom®.  But, the best part about differentiating in a digital classroom, using Tomlinson's five strategies above, will be the variety that is open to educators.
I write high quality curriculum for Algebra 2 Honors, PreCalculus Honors, and AP Calculus AB at Flamingo Math™ , in my TeachersPayTeachers store.  They are written with state and national standards as the benchmark.
I believe that an engaging classroom environment means our students can work in cooperative groups on a daily basis.  They have procedures that are clearly defined and some level of freedom to choose tasks.  They are free to make mistakes and have opportunities to try again.
In today's digital classroom, we have so many assessment tools available.  Here are a few options and suggestions just to get you started thinking about a list of new tools to explore. You might like Kahoot, Duck Soup, Math XL, TI-Nspire CX-CAS calculators, Smart Response, and Google Forms Quizzes, just to name a few. These allow for instant feedback and grading to save teachers time. We are able to better track student needs, knowledge, and growth using these tools.
When it comes to responding to our students' individual needs, we can continue to use task cards and station activities at appropriate times.  But now, you can have your students working on Desmos Activities, Boom Learning Digital Task Cards,  Google Interactive Task Cards, or  Google Interactive Sort Activities that you create or purchase. For my calculus students, I've already found some great video lessons at the YouTube channel for PatrickJMT.com.  These can be linked to the Stream in Google Classroom for students to watch at home or in a group to help them better understand limits and continuity.
Now we have the ability to create a math workshop day in our classrooms, where students have the freedom to choose which resource type best meets their current needs and interests.  You even have the ability to create a video lesson using Office Mix or Screencastomatic if you would like to be the star of the moment.  Or better yet, you can have your students create their own Office Mix lesson, using their devices, to teach or explain a concept to their peers. The world has now become our Digital Oyster from which to teach and learn.
Finally, you can read my post about how to use the  5 A+ Strategies for Creating a Positive Classroom Culture.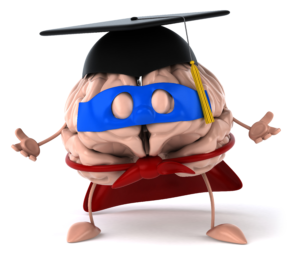 At the moment, I'm excited and a little fearful to begin this journey. What about you?  Tomlinson suggested that we simply begin to collect and create lessons and build on one technique this year. Then, add something new to your toolkit next year.  Before long, you will have a great system for differentiating instruction digitally. All we need to do is to keep the focus on our students first. Teach, Assess, Gather Data, Question, Reteach, and Assess. In a risk-taking, safe, engaging, and supportive environment students will bloom and grow.