Is it difficult to locate true Algebra 2 Honors products?
SINGLE LESSONS
You won't be disappointed in any of the value-filled lesson items. Each lesson product comes with the following:
Two options of a Bound-Book-Style Foldable®
A set of Guided Student Notes
A fully-editable SMART Board® presentation file
Two forms of a daily quiz which can be finished in about 10 minutes
A comprehensive homework assignment
A full solutions document for each item in the product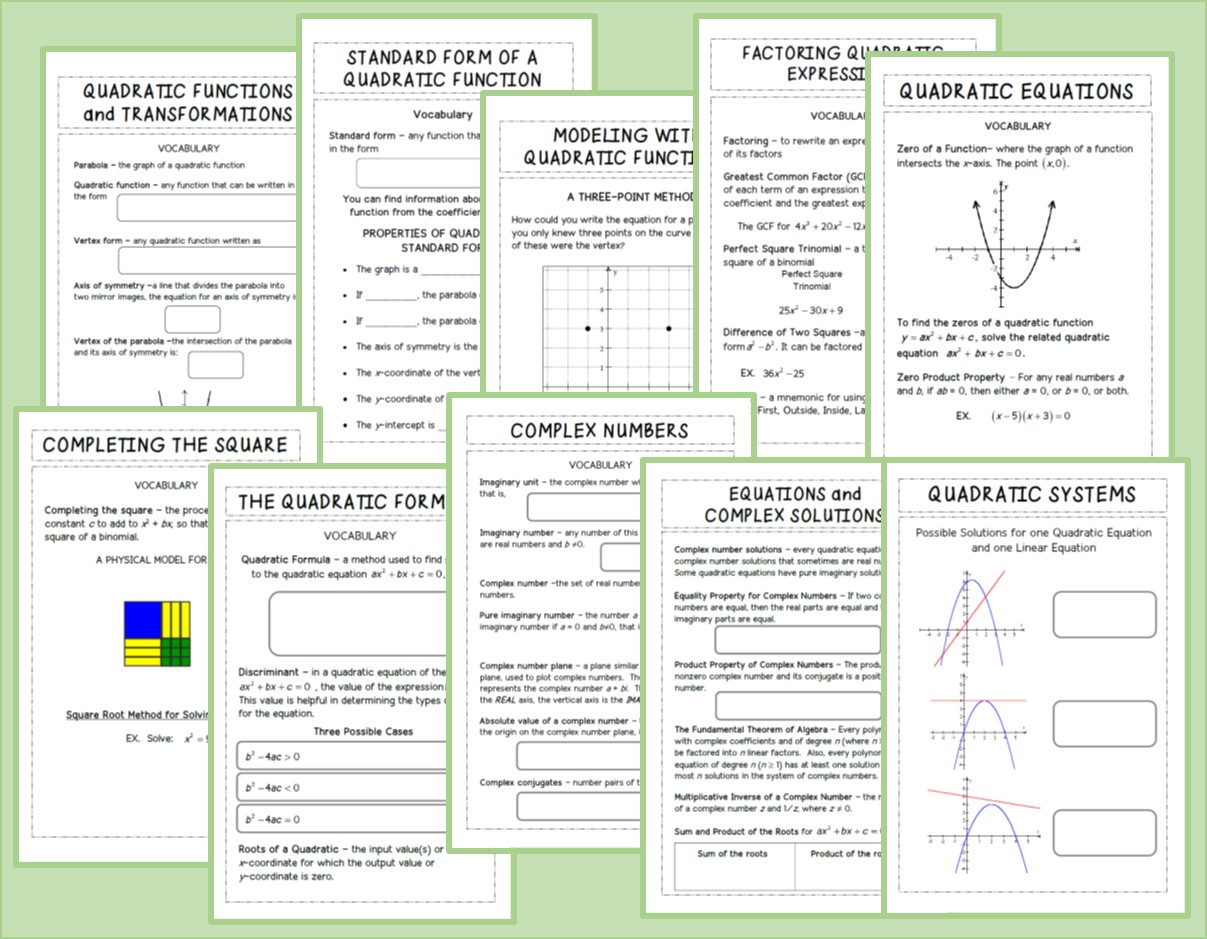 COOPERATIVE HANDS-ON ACTIVITIES
Algebra 2 Honors students will learn to speak the language of math while working cooperatively with their peers.  There are so many differentiated methods and styles from which to choose.  You will gain valuable feedback on days when your students feel like they are playing games.  Keep your ears open!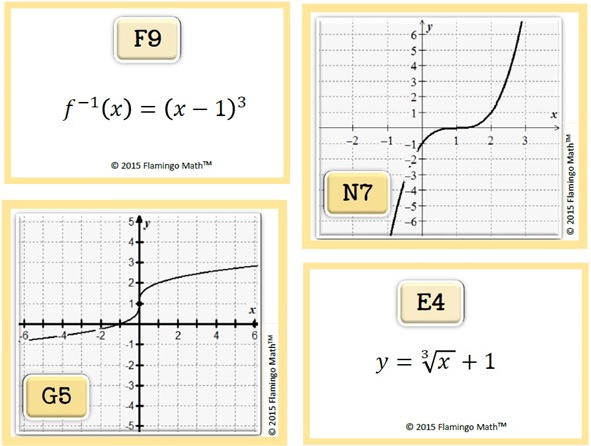 Scavenger Hunts, Task-Cards, Station Activities, and Sort and Match Cards.  Many of the activities have QR Code options.  Your students will love using their phones to check their progress. Be sure to watch for new items coming for GOOGLE CLASSROOM or MICROSOFT ONEDRIVE.
UNIT BUNDLES
Everyone loves a bargain! You will find the following bundle options for Algebra 2 Honors:
Homework Only Bundles which include the Daily Quizzes and homework assignments for the entire unit of study.
Foldables Only Bundles include two options of the daily lesson with the solutions for each lesson.
SMART Board Only Bundles include the fully-editable SMART Board Presentation and the complete solutions.  If you want a little more freedom in your planning and presentation, this is a time-saver.
Quiz-Review-Test Only Bundles will provide you with every cooperative activity created for the unit, two forms of a mid-unit quiz, an end-unit review assignment,
two forms of an end-unit assessment, and often extra items that have been created to help students master the content of the course.
Full Unit Bundle is the best value of all.  Get every item created for the bundle all in one download at 20% – 30% off retail price.
AND MORE. . .
An End-Year Review with two versions of a Final Exam are currently available.  The Mid-Term Review and Assessment product will be ready in November.
There are 13 Units of instructional materials available to you from which to choose. It's ideal for meeting all of your needs to effectively plan, engage, and teach.  Your students will have the best in teacher-created, classroom-proven products, guaranteed to meet and oftentimes exceed the requirements of your department, district, state, or national standards.